Description
Professional Diagnostic Diagprog4 Elprosys DP4 Full Package Mileage Correction Odometer Tools
simplicity
The programming procedure is mainly carried out through the vehicle's diagnostic port (OBDII), which greatly simplifies the work and minimizes the likelihood of damage to the vehicle modules.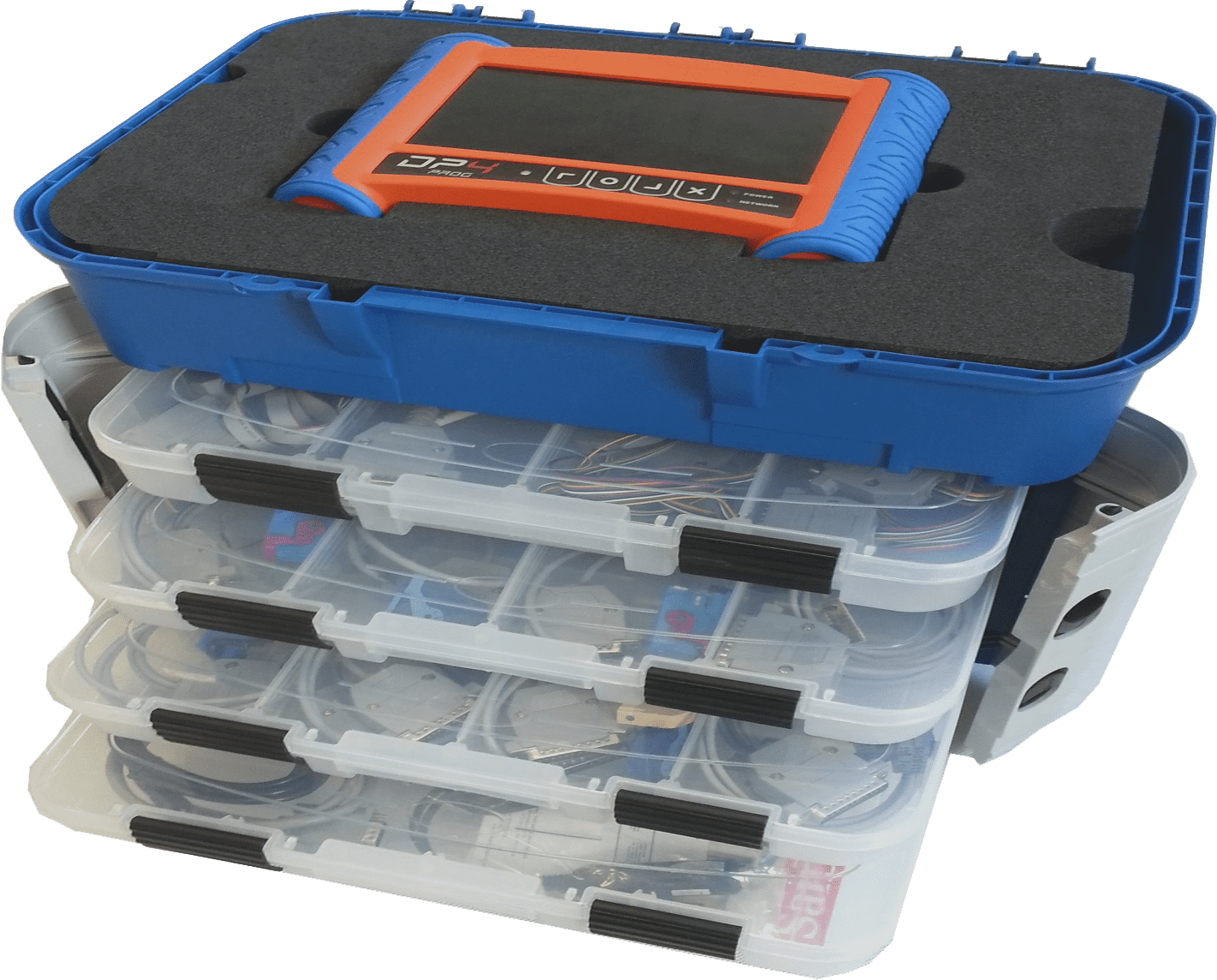 speed
Thanks to programming via OBDII, changing the counter history takes significantly less time than with other programming methods. Thanks to this function, more customers can be served
security
No need to dismantle the modules thanks to programming via the diagnostic connection (OBDII) and the built-in programmer serial EEPROM memory.
Largest number of supported vehicle models
DiagProg4 supports the largest number of vehicle models compared to the products of the competitors (see list of models served or compare with competitors).
In addition to the latest models, the DiagProg4 diagnostic device can also be used to program models prior to 2006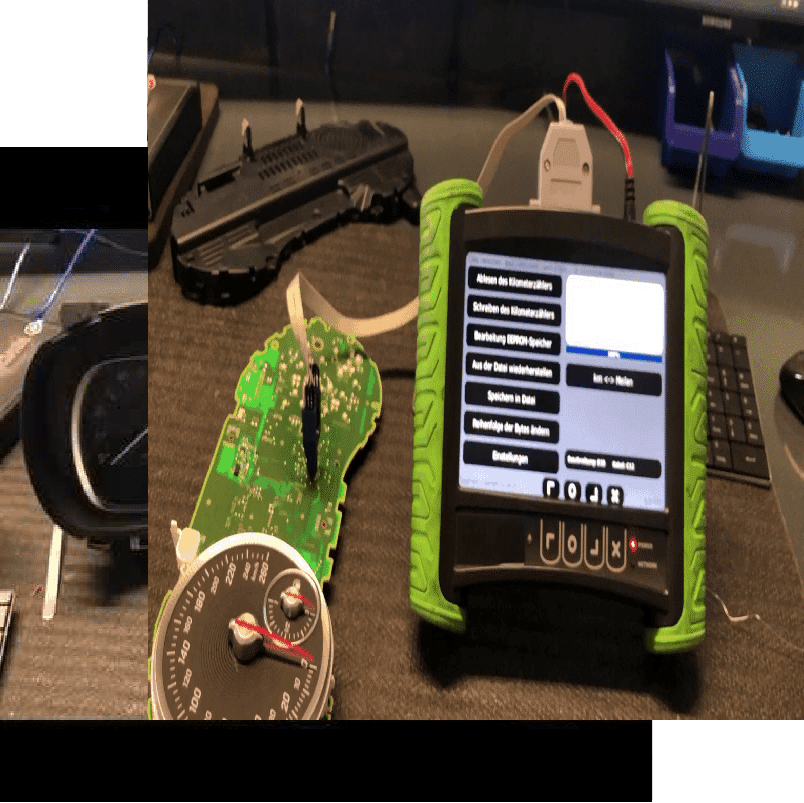 Cheap updates without a subscription
You decide for yourself when and which software you need. You can purchase individual programs, order an annual package, or purchase monthly updates. This saves you because you only pay for what you really need and only when you need it!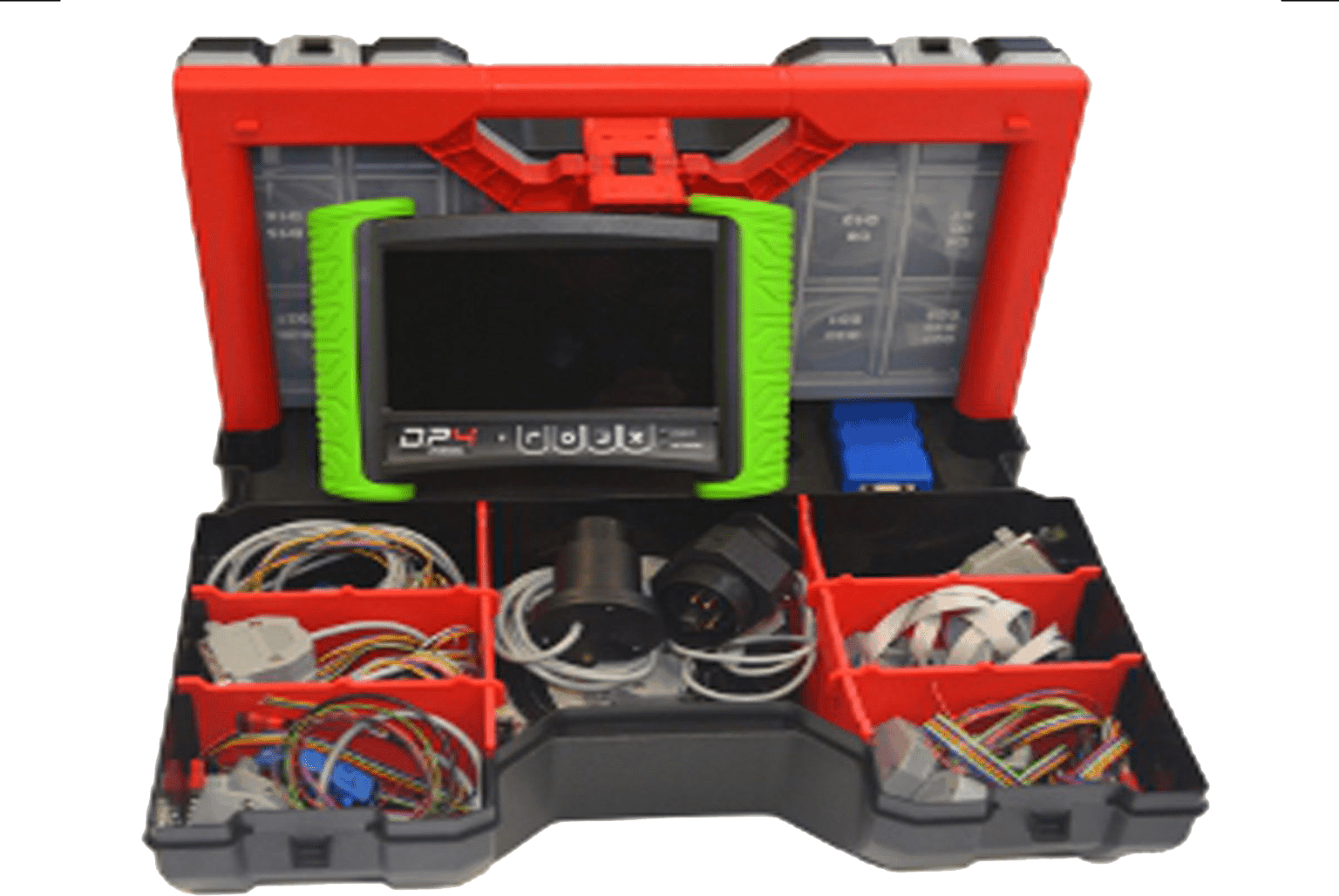 Free technical support
The team of our programmers is always at your disposal. We solve technical problems immediately.
The web forum (exclusively for users of DiagProg4) enables the use of ready-made solutions to technical problems and the exchange of experiences while working with the various programs.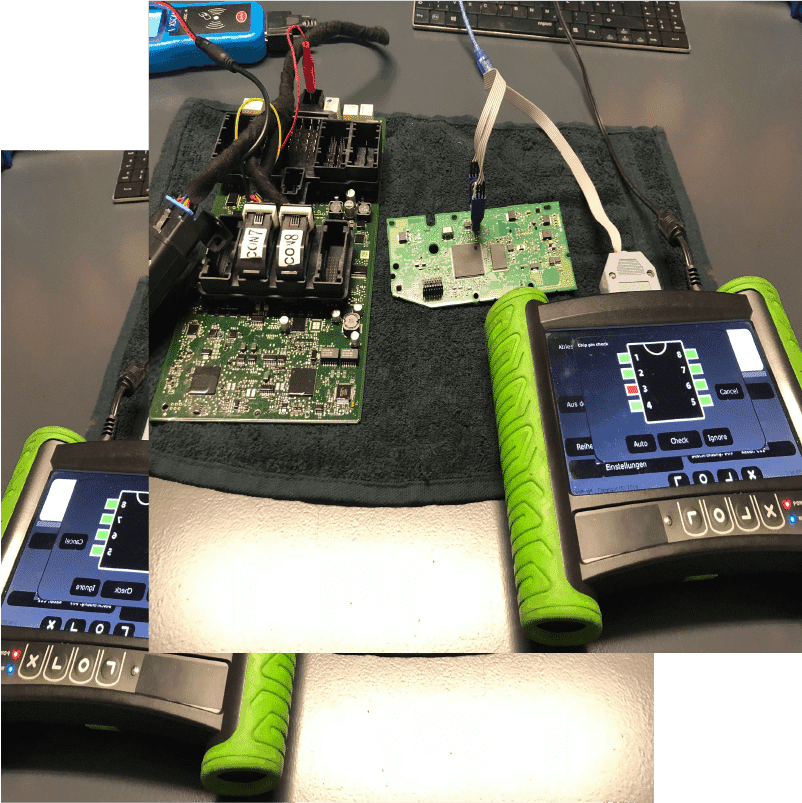 TFT touch screen
Color TFT touchscreen with 800 × 480 pixels and 262 colors enables comfortable working with the device.
User manual in Polish and English, software on the device available in Polish, English, French, German, Spanish, Italian and Portuguese.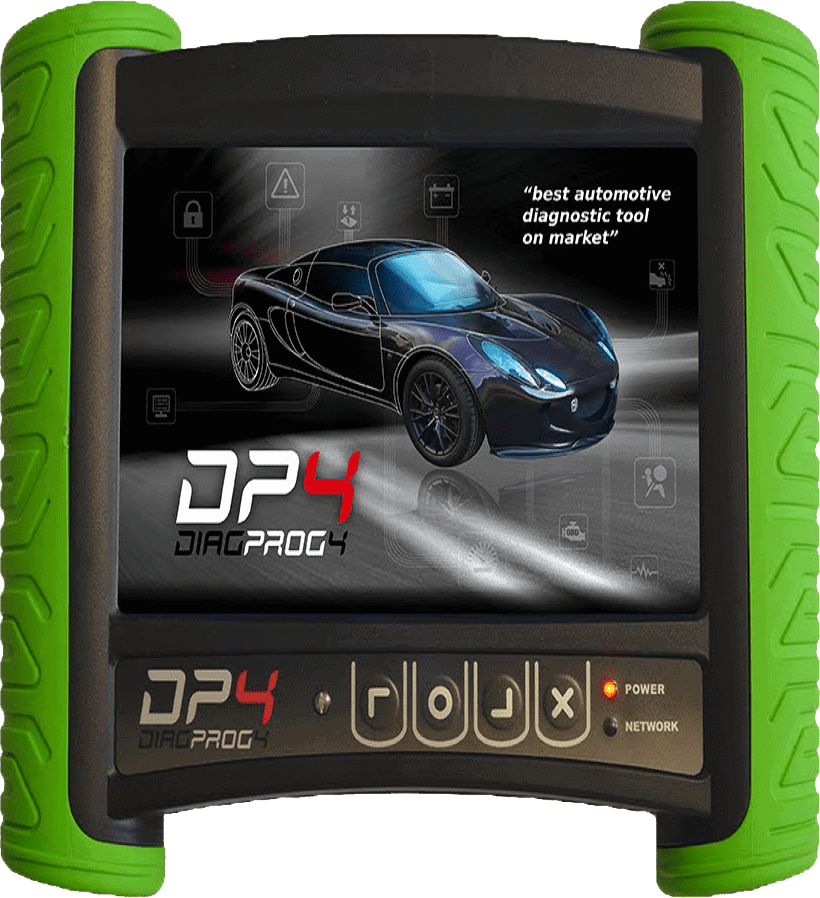 Unsoldering Eepoms is not necessary with Dp4
Thanks to the built-in programmer of the serial EEPROM memory, there is no need to dismantle these memories, which makes programming faster and safer.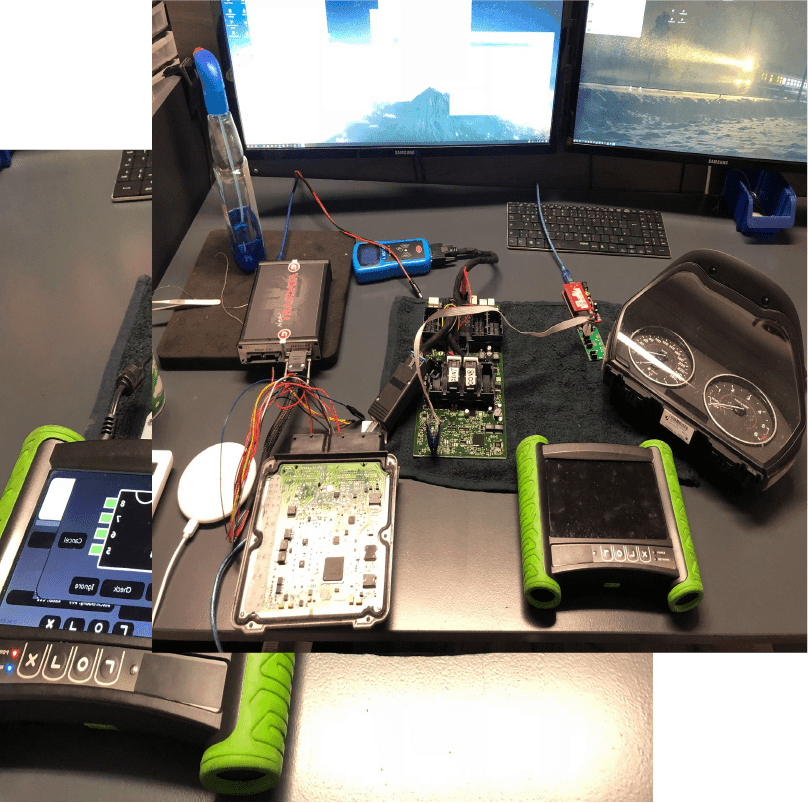 EASY, FAST AND SAFE PROGRAMMING
a) It's easy
– We provide an extensive range of vehicles which are accessed via diagnostic plug (OBDII ) programming ensuring easy and safe usage
– Tester shows cable/plug type to use with chosen dashboard.
This makes dashboard programming easy even when you work with modules for the first time.
b) It's fast
– OBDII programming is faster than other ways: EEPROM or chip. Now you can serve more clients at the same time.
c) It's safe
– No need to remove car modules. Due to our unique software you can program EEPROM via diagnostic plug.
– Back-up/restore function keeps you safe at all times.
It allows to read, write and load almost all data in DiagProg4. You can always restore the data
– Our software does a health
-check ensuring you know that correct connections are made.
All data can be edited, saved and loaded.
BIGGEST NUMBER OF SUPPORTED CAR MODELS ON THE MARKET
– DiagProg4 supports more cars then any competitor (check our supported car list),
-This diagnostic tester is the only one that supports older car models
– which means you can serve more clients.
CHEAP UPDATES WITHOUT SUBSCRIPTIONS OR PACKAGES
– DiagProg4 software can be purchased as individual programs
– a service, our competitors do not offer. You decide what software you need and when you need it.
You can buy single program or sign in for monthly subscription.
This way we save your money.
COMPREHENSIVE AND FREE OF CHARGE TECHNICAL SUPPORT
– Our team of technicians is always ready to help.
We deal with technical queries fast and accurate,
– Internet forum (only for DiagProg4 users) allows you to use knowledge based on previous problems and to exchange experiences with other users,
– All data is saved in DP4 and can be sent to PC or to our technical department,
– Board construction makes DiagProg4 simple to work with and cheap in service.
NEW UPDATES IN YOUR DP4 WITHIN FEW HOURS
– We send ordered programs to clients twice a day via Internet.
Thanks to this updates are received within few hours.
DIRECT PROGRAMMING
– Due to our unique hardware you can program EEPROM directly on board.
COMFORTABLE USE
– Menu is easy to navigate,
– TFT display 800 x 480 display with 262 colours allows easy work with diagnostic tester,
– Service menu in following languages: Polish, English, German, French, Spanish, Italian and Portugese,
– All stored vehicle data can be transfered to PC via our software.
FULL SET OF TOOLS.
With DiagProg4 tester you will also receive:
– all cables,
– adapters,
– plugs,
– EEPROM clips,
– equipment supplied in compact case ensuring easy storage,
– 8GB MicroSDHC card (up to 32GB).
The Package includes:
DiagProg 4 (DP4) device
Key Programmer
NEC adapter
Parallel Adapter
Software:
"DiagProg 4 – Full Package Dashboard Software" – a software package running (only together) with (original) device DiagProg 4,
"DiagProg 4 Copyright (C) Elprosys 2001 – 2018" – (firmware) – part of the software that runs (only) with (original) device DiagProg 4,
Power supply adapter from a car lighter
Test Adapter
CD-ROM with software and manuals (pdf)
Agreement of Use that grants technical support for the user as well as updated software releases
Big case for the device
Package contains:
C1 cable
C2 cable
C3 cable
C5 cable
C6 cable
C7 cable
C8 cable
C9 cable
C10 cable

C11 cable
C12 cable
C13 cable
C14 cable
C18 cable
C19 cable
C21 cable
C22 cable

D2 cable
D3 cable +D3 multiplexer
D4 cable
D6 cable
D7 cable
D8 cable
D9 cable

D10 cable
D11 cable
D12 cable
D14 cable
D15 cable
D17 cable
D18 cable
D19 cable
D20 cable

D21 cable
D23 cable
D24 cable
D25 cable
D26 cable
D27 cable
D28 cable
D29 cable
D30 cable
D31 cable