Description
Autoland Scientech VeDis II OBD Kit
Product Description


                                                           Autoland Scientech VeDis II OBD kit
---
See new model Vedis3,
About Autoland Scientech
Autoland Scientech has been manufacturing quality automotive diagnostic equipment for over 20 years. With headquarters in Japan, Taiwan and Singapore, Mexico, USA and Europe.
Autoland is a manufacturer of many well known scan tools such as iScan, iScan II, VeDiS, VeDiS II and DOL. Autoland started out producing engine analyzers as its primary focus. In the early 90s along with the inception of OBD Autoland was the first one to design an aftermarket handheld device that could diagnose Mercedes Benz vehicles.
Autoland has always strived to provide not only quality Diagnostics but affordable Diagnostics and innovative solutions for diagnostics. Autoland was the first aftermarket company to provide the ability to share with others the power of accessing diagnostic software for over 40 brands (Now over 50) paying a low cost license subscription.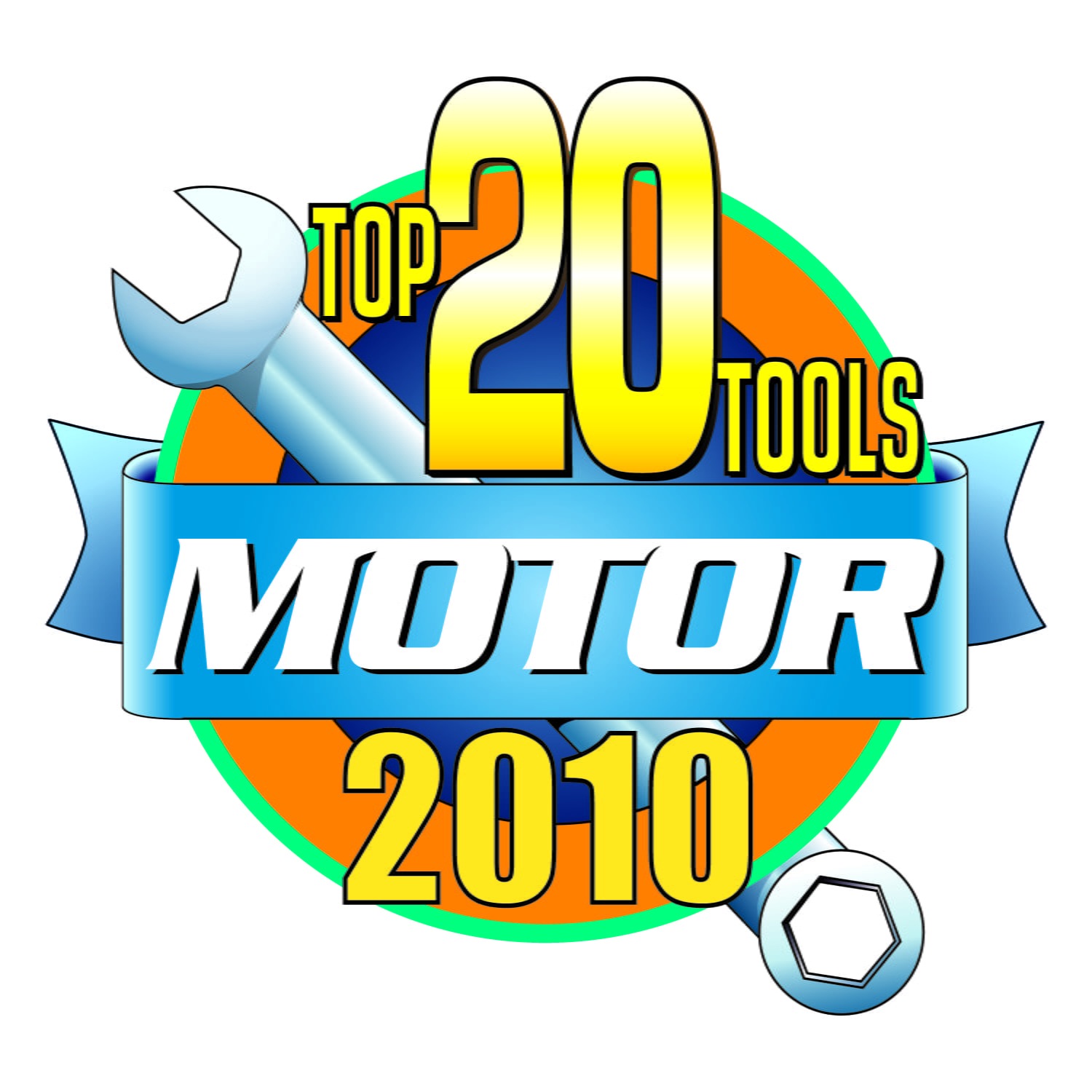 Autoland Scientech products were selected as one of Motor Magazine's Top 20 Tools in 1999 and again in 2010


Here is a brief list of the systems that can be diagnosed with the Vedis II
Engine electronics
ABS/ Traction control/ESP
Airbag
Transmission control
Immobilizer
A/C system
Suspension electronics
Instrument panel
Service reset
EPS
EPB
TPMS
Radio
Parking assistance
Auxiliary heating
CAN network
Body computer
Plus many other systems
As well as providing the normal diagnostic functions the range can also complete a huge amount of special functions such as
Particulate filter regeneration/replacement and settings
Common rail injector coding
Common rail IMV/SCV/DRV valves learning
Key coding (on some makes and models)
Electronic brake caliper functions
Service resets
Steering angle calibration
TPMS programming
And many other special functions
The VeDis II gives you the best Asian coverage on the market today and also has near dealer level coverage on the following vehicles—Porsche, Volvo, Mercedes Benz, Land Rover and BMW and superb coverage on most others
Features / Main Functions
Fault code read and clear
Current Data
Actuation test
System Identification (ECU number)
Adaptation and coding dependent on vehicle and system
PC Scanner Software also allowing you to operate the VeDis II via the PC allows you to manage the car owner info and vehicle data on the PC, also allows you to print diagnostic results and perform flight recording
Superior boot up and Connection Speed for Fast Service
Module auto detection
7 inch LCD screen
Continuous Software Updates via the internet
over 50 brands listed in the software
Used every day in our own diagnostic workshop
Vehicle Coverage
Asian Vehicles: Acura, Chevrolet, Daewoo, Daihatsu, Greatwall, Holden, Honda, Hyundai, Infiniti, Isuzu, Kia, Lexus, Mazda, Mitsubishi, Nissan, Perodua, Proton, Scion, Ssangyong, Subaru, Suzuki, Toyota
European Vehicles: Alfa-Romeo, Audi, Bentley, BMW, Citroen, Fiat, Ford, Jaguar, Lancia, Landrover, Maybach, Mercedes-Benz, Mini, Opel, Peugeot, Porsche, Renault, Saab, Seat, Skoda, Smart, Vauxhall, Volkswagen, Volvo
USA Vehicles: Buick, Chevrolet, Chrysler, Dodge, Ford, GM, GMC, Jeep, Oldsmobile, Pontiac, Saturn,
Asian Trucks, Dyna, UD, Isuzu, Hino, Mitsubishi/Fuso
Includes:
Two years updates
1 day training
VeDis II base unit
Carry case
OBD II 16 pin adaptor
Main cable
Mains power supply
USB update cable
Quick start guide
Diagnostic cable connection Quick manual
CD with PC scanner software
And the Vedis II now also includes J2534 Pass thru For the following brands Toyota, Lexus, Opel, Volvo, Land rover, Jaguar and Ford
Note this is the J2534 function for your Vedis 2 allowing you to use the Vedis II as a Pass thru device
And this is not the manufactures software for this you need to sign up to the manufactures website and buy a subscription period.
Once you buy the applicable subscription you can perform J2534 Pass thru on the below brands
Toyota Techstream diagnostics and calibration wizard 2002 on wards
Lexus Techstrem diagnostics and calibration wizard 2002 on wards
Opel GDS (global diagnostic system) diagnostics for new models from insigna on wards and SPS (service programming system) all models
Volvo Vida diagnostics 2004 on wards, diagnostics only at the moment
Ford euro 5 onwards programming/reprogramming and some special diagnostic functions
Options: For the above J2534

Training on using OE software for the following brands Opel, Toyota, Lexus, Volvo
Installing and setting up OE software

Partitioned laptops
Optional extras for Vedis II OBD Kit:
The following adapters: Mercedes 38 pin, Mercedes / Ssangyong 14 pin, BMW 20 pin, VAG 2 x 2 pin, Opel 10 pin, Toyota 17 pin, Toyota 23 pin, Nissan 14 pin, Honda 3 pin, Mitsubishi 12 pin, Mazda 17 pin, GM 12 pin, Kia/Hyundi 20 pin, Porsche 19 pin. Optional pre 16 pin connections
Fag lighter power supply
Please do not hesitate to contact us if you require further information or to arrange a demo.
Ask about our trade-in deals on certain multi brand diagnostic tools.
---
You may also like…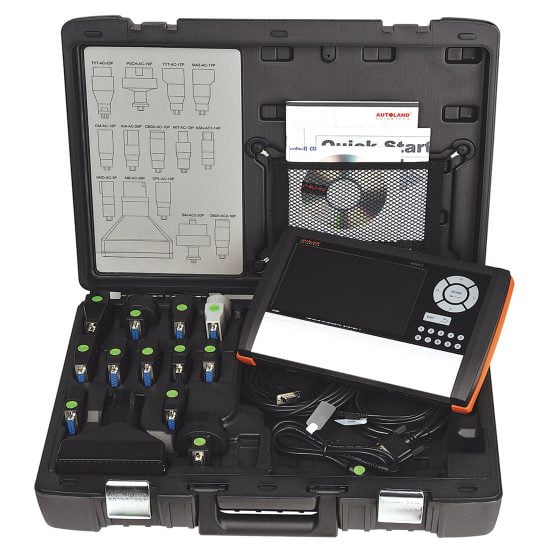 Autoland Scientech VeDis II Deluxe Kit
Sale!